---

Click here to go back to my LINKS section
Below is a tribute to all the dudes and dudettes who were part of a clique that wrought havoc and imposed justice (against trolls, ignorant noobs--a.k.a. newbies, a.k.a. new members--and bashers. No, not that kind of basher...the kind who hated the first two Star Wars prequels with a passion) on TheForce.Net's Jedi Council message board since 2003. The names of these wackos and foreskin lovers are listed in no particular order.

Oh, and in case you're wondering which person I am... Do you like yogurt? (The answer is yes.)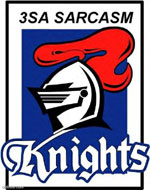 JUNE 16, 2004 - Present
Darth_Snowball (RIP, 1978-2008) - King Obvious

Sith_Sensei__Prime - Paige I have More Porn Than Hustler

Clone3131 - Sir Garfield Tapioca

ApolloSmileGirl - Queen Baad Asssss Pixie

Darth_Critter - Sir Deathbed

LeonardShelby - Paige Nudity

CygnusJedi - Squire We're Not Worthy

The1Neo - Sir Cheap Trim

MasterP - Sir Muthapflugger

Theory55 - Sir Enema

Stinkylicous - Sir Wise Ass

Import_Jedi - Sir Horny Toad / Sir Purple-headed Yogurt Slinger / Sir First Time Prom Queen Trophy

SLR - Sir Tampon

Pooja - Captain Howdy

MortimerNerdly - Sir Random

TiniTinyTony - Sir Redundant

MilkHands - Sir Mountain Dew

Robbie_20002002 - Sir Bitchin' Bigfoot

TheFoolWhoFollowsHim - Sir Peter O'Toole

Hose-Beast - Fair Maiden Miss Kitty

FareLenore - Lady by the Balls

Eeth-my-Koth - Sir Bucko / Sir I Lick Lipstick Off of Import's Ass

MasterLucas - Sir MasterLameass

SuperPersch - Sir I Hate My Life but Love to Ice Cheerleaders / Sir Paris Lewinsky

JOBOB_THE_HUTT - Sir Think of the Children

war_monger - Sir Sissy

MyKe1138 - Sir Product of my mom shagging crackies while I was trying to sleep

Jedi_Insurance_Guy - Sir Foreskin Lovin' Jigga

DarthWickett - Sir Stinky Ass

DarthTunick - Sir Jackass / Sir Mammal Sauce / Sir I Eat My Mom's Peach

-SummerMendocino - Beer Wench Beyotch Criterus

BaronFell88 - Sir Leaching Bastard

Cotton_Candy - Bar Maid "Big Boobs"

EBSaints - Sir Cajun Cracker

Kenwastinger - Sir Guys Like You

Darth Bradius - Sir Ben Affleck's stunt double's Gay Lover

Darth Surgent - Paige Hunter of the Nazi Cow

RolandofGilead - Sir Moderating Maerlyn / The Gunslinger

JK33 - Squire Jerk Off

Nate-Skywalker - Paige Shaved Fighting Cock

Mortimer_Snerd - Sir Soiled Sheets

PrincessKenobi - Lady Mountain Dew Hoarding Hoochie

CrackVader - Sir Whore On Nickel Night

Blicknasty - Sir I'm Tired of Being A Squire

Dudeski - Sir Crispy Cosby

FORCEFED - Sir Critter Raped My Mac

princess_leia - Miss Band Geek Mafia

Block - Sir Friend of Gay Butt Loving

BobTheGoon - Sir Encyclopedia Brown

JediJohn33 - Paige I suck At Photoshop

EwokThatCried - Sir Carrie Fisher's Nipple

DarthHorax - Sir Send Me The Trailer Link

Jack1138 - Sir That should be enough for you, now get undressed

YTMND - Sit Terri Schiavo's used feeding tube

Ome - MyKe's Minstrel

FamousAmos - Paige Richard Simmon's Crusty Workout Shorts

Swingin Vader - Sir Logged Off nOOb

Crestfallen - Squire I Could Give A Rat's Ass About The Weather

jedi_panther_fan - Paige Suckler of Snowie's Breastmilk

Darth_Daver - Squire Can I handle the Strippers?

ask-the-younglings - Sir Gay Poopy Friend

Darth_Mangle - Sir His Greatness, Lord Snowie forgot to Knight me

MariahJSkywalker - Smut Peddlin' Squaw

darth_gollumsmeagol - Paige I Got Spooge On My Mommy

Force-Addict - Fair Maiden Sape Killer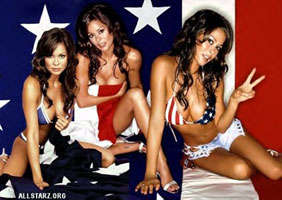 Brooke Burke... Unofficial Knights mascot.
---
The Knights' Song: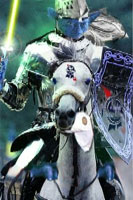 We're Knights of the 3SA Sarcasm Table,
We post when ere we're able,
We do social threads that the mods dread
With wit that's impeccable!
We do well here in the GIL,
Even though most of us cannot spell!
We're Knights of the 3SA Sarcasm Table,
Our socks are formidable,
But time and again we're given bans
That are quite unacceptable!
We're kitty mad in the GIL,
but our posts are funny as hell!
In flaming we're tough and able,
Quite indefatigable,
Between our rants we take off our pants,
And impersonate Darth_Ignant!
It's a busy life in the GIL,
that's why we never learned to spell!
---
The Knights' Oath: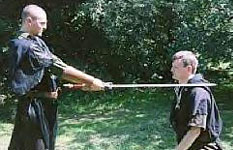 Be loyal of hand and of mouth, seeking to serve the 3SA as best ye may. Seek ye the fellowship of good posters, hearken unto their words and remember them. Be sarcastic and dis-courteous wherever thou goest, not talking much, neither being dumb altogether. Allow no women or child to suffer by thy default, so that if ye may lift thy hand to assist one, do so. If thou must draw upon thy sarcasm to defend them, do so unto thy OWNAGE. If thou come into fellowship with noobs or trolls who speak in a disrespectful manner of any brother, maiden, or MOD let them know in gracious words that this displeases thou and thy lord, then dispatch them forthwith. Thou art to defend and protect those who seek Roland and promote faith in him throughout TF.N. I do swear by the eternal power of the IGNBoards, to be both a true and sarcastic Knight, to obey my commanders and to aid my brethren.

This oath do I give of my own free and independent will.
---