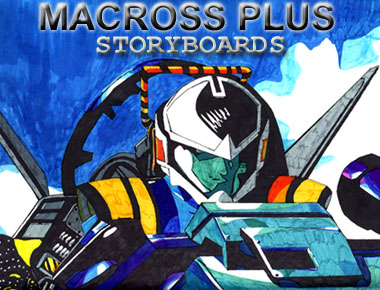 Macross Plus is the respective property of Manga Entertainment.
---
MAIN / INDEX / GAMES / UPDATES / ASK PARMAN! / VIDEOS / FRIENDS' GALLERY / GALLERY 2 / FAVORITES / FICTION / DRAWINGS / LINKS / AUTOGRAPHS / FILM NOTES / NAME IN SPACE / CREDITS / STOCK PHOTOS FOR SALE






PAGE 1

PAGE 2

PAGE 3

PAGE 4

PAGE 6
NOTE: Back in early 1996, I was inspired to draw these storyboards after watching the first three installments of the Macross Plus four-episode OVA (Original Video Animation) on VHS tape. Since the fourth episode wouldn't come out till a few years later, I wanted to visualize beforehand how the final installment of this popular Manga Entertainment series would turn out. In fact, these storyboards were actually my way of showing how certain action sequences in a live-action movie based on this anime would look like.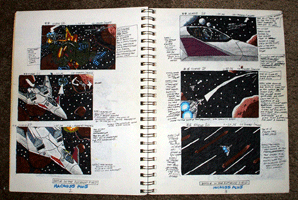 I never got around to finishing these storyboards (the story ends before the YF-19 and YF-21 confront each other--and the Ghost Fighter--one last time at Macross City on the Earth's surface), but working on these artwork was one of the main factors that made me want to pursue filmmaking after I graduated from high school and college. Will Hollywood ever make a live-action Macross movie? Hopefully. As long as it's somewhat faithful to the original material.

(All storyboards below are in sequential order)
CLICK ON THUMBNAILS TO ENLARGE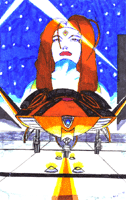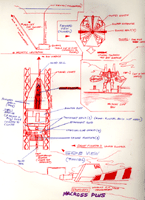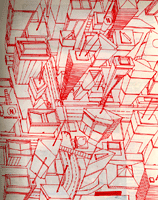 ---
SCENE ONE: BATTLE IN AN ASTEROID BELT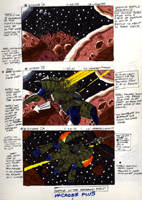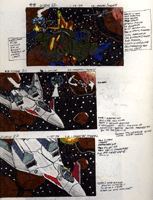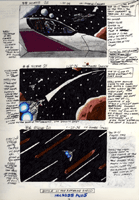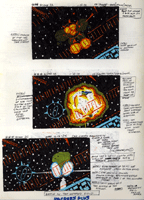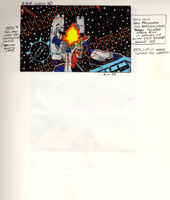 SCENE TWO: THE GHOST FIGHTER'S TEST FLIGHT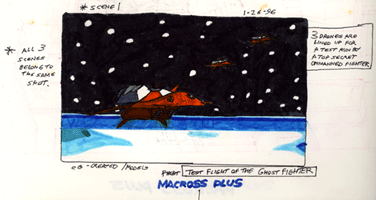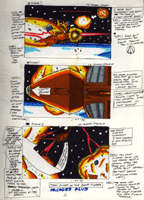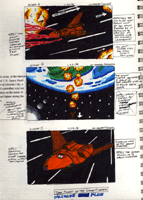 SCENE THREE: THE HYPERSPACE PURSUIT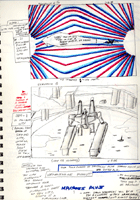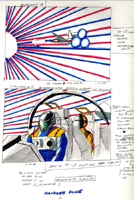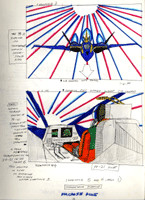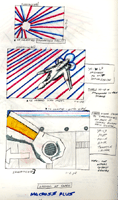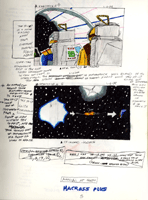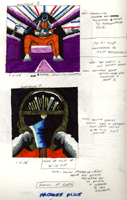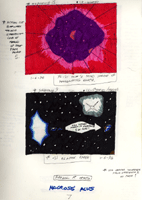 SCENE FOUR: THE YF-19 VS. THE YF-21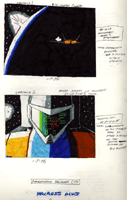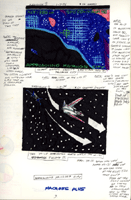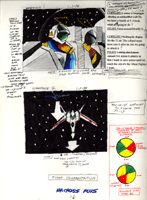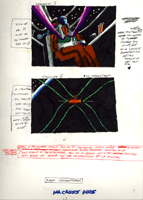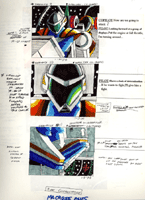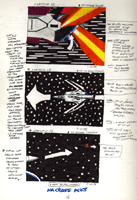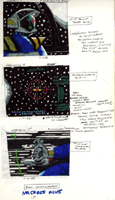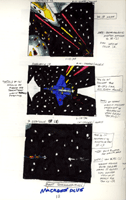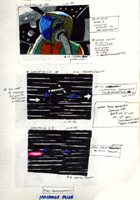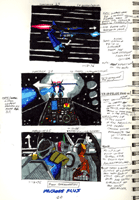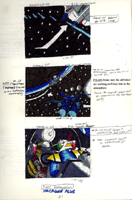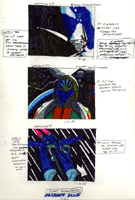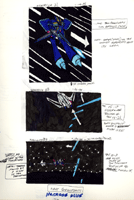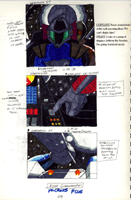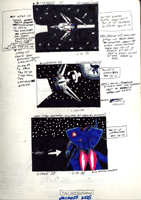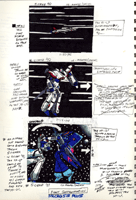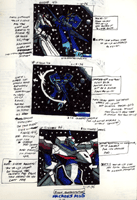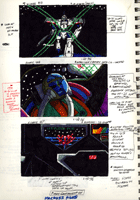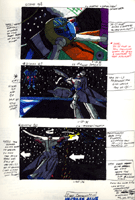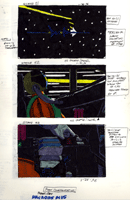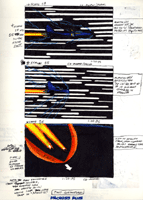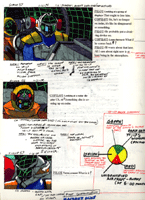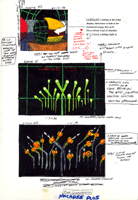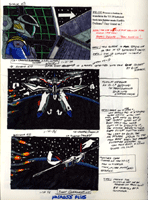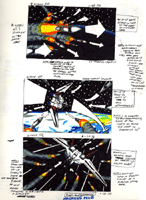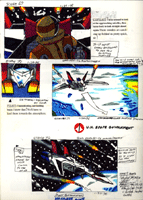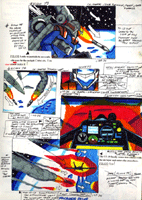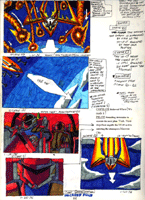 PAGE 1

PAGE 2

PAGE 3

PAGE 4

PAGE 6
---